On Saturday, Christine and I took Jack and Grayson to Anderson High, here in Northwest Hills Austin, so that he could ride his bike on the running track around the football field without his training wheels. Christine figured he'd be less scared if he knew that the track was softer than concrete, or the road out in front of our house. It also helped that there weren't any cars on the track to worry about.
They boys had a blast: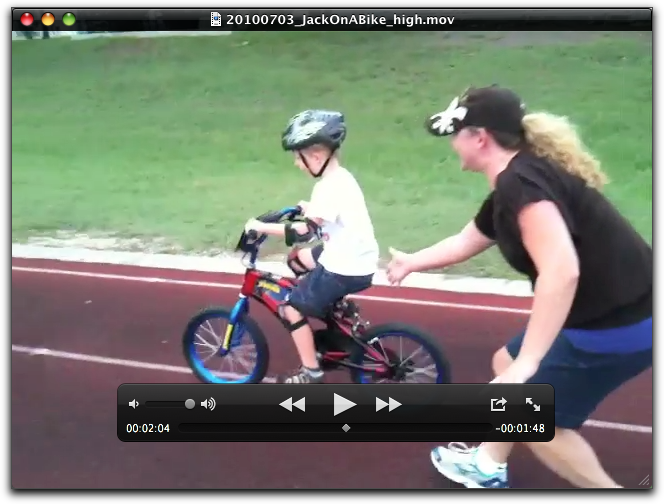 After riding bikes for a good thirty-minutes or so, we headed back to the car.
On the way back to the car Jack said "This is the best day of my life." Christine just about melted when she heard that.
She did good recommending that we go to the track to ride bikes.