It was hotternhell™ this summer. What's a boy and his dad to do when it's 100 degrees outside (and has been for three weeks straight)?
Wash the car, or course: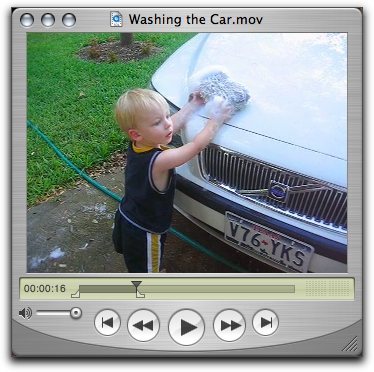 I don't know that we got the car clean that day, but we did get pretty wet, and had a good time doing it!