Jack's teacher at pre-school, Mrs. Terry, sent Christine two videos via email. I've combined them into this movie for you: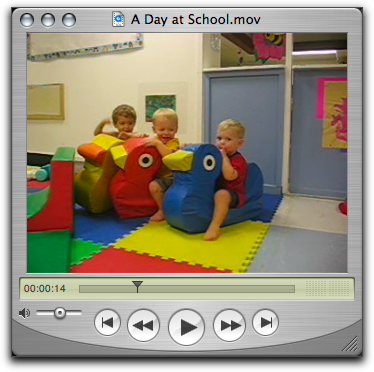 Terry told Christine that Jack likes to play a lot at school, and that when he does, it's usually doing his own thing. He'll go find something that's fun to him, and then he'll try to talk a few of the other kids into doing it with him… yes, I realize he can't talk yet, but that doesn't stop him from talking them into doing it.
He's enjoying school, and that's what's important.