This past weekend, Christine and I loaded up the car, and took Jack on his first outing. We drove to Fayettville to meet Evan, Shadel and Ella, and Reese, Karen and their 7 month old little girl Gabby.
We tried to take some family photos while we were there (the 6 of us) but I set the camera up wrong before I handed it to Reese, so we didn't get photos, but we did get some video footage, and it turned out really cute, so…
I took the video footage that we shot this weekend and made a little video montage for you all. Enjoy. [Quicktime is required]
Click the image below to see the movie.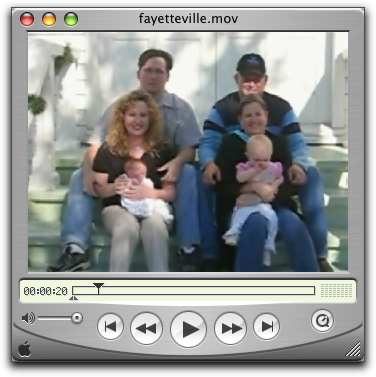 I posted a few photos from the trip as well.