This past weekend, Christine and I took the boys to the Circus. To the Circus!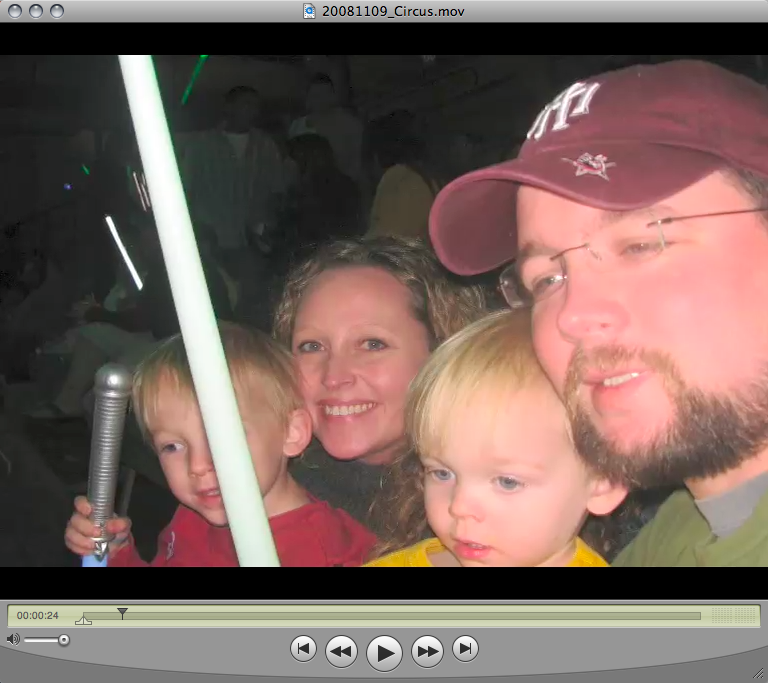 Talk about a blast. We saw a huge elephant perform, tight rope walkers from Columbia, a jumping troupe from Russia, clowns, dogs, ponies, little elephants that people could ride on, the human cannonball, and more.
The boys had a blast. Jack was glued to his seat the whole time, watching and taking every thing in… with lots of "whoa" and "wow" thrown in for good measure. Grayson wanted to walk around and play with his monster truck that he brought with him, so we did that while Christine and Jack watched the show.
At intermission we went down on the circus floor and jumped on a big bouncy thing, and got close to the ponies and little elephants (they aren't that little, btw).
Grayson and I left after intermission, while Jack and Christine stayed and finished the whole thing. Jack stayed up until 10:00 that night… way past his bed time, but boy did he have stories for me when he got home.
What a good family event. We had a blast.