This past weekend, while Christine was attending the Landmark Forum, Nana, Michael and I took Jack and Grayson to the Dinosaur Museum in Dallas. We took a train and bus to get there and back (which was quite the experience), and had lunch at the Old Mill Restaurant on the State Fairgrounds too.
What a fun day: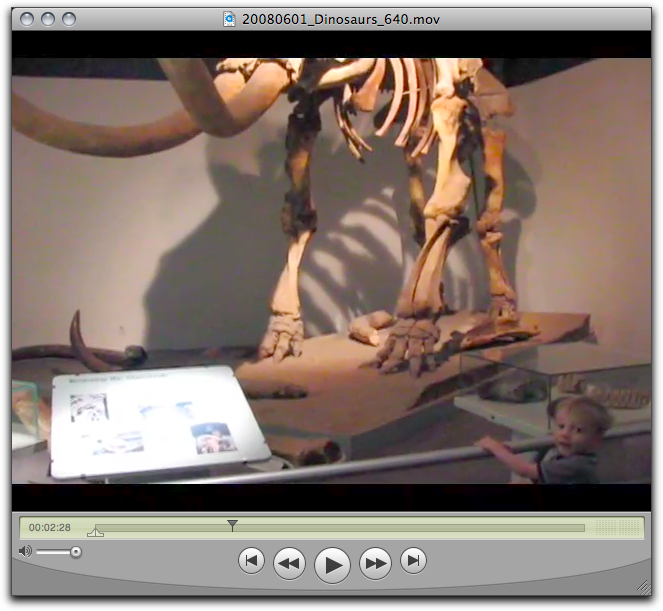 (Click to watch the movie)
And yes, that's probably the first movie I've made since Christmas… sorry, hope to post more in the future.