Last week, I flew to LA, drove down to Irvine, then up to Santa Babara, then over to Pasadena, flew back to Austin, spent the night consoling Josh, and then drove to Bellville after work on Friday. Long week.
But what a great weekend!
Christine had driven down to Bellville on Thursday, and spent two days with Mo-mo (my mom's name from the grandkids is now "mo-mo") while I was traveling. They had an absolute blast for two days, and then we kept it going through the weekend.
We didn't do anything spectacular, other than just hang out with each other, visit and catch up with each other, and let the kids play… and play did they!
Jack and Ella had a lot of fun on Saturday playing outside, and I took a few photos:
After a long day, Jack took his bath, and then we all sat on Ella's bed reading books while Jack drank his milk. Ella read to us, and found Jack's "piggies" when she got to the "This little piggy…" nursery rhyme:
After reading nursery rhymes, we sang some songs: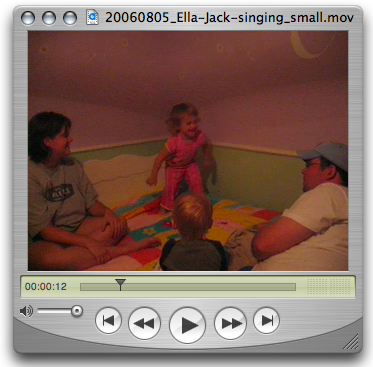 Like I said, it was a fun weekend. Even mowing the lawn at Mo-mo's house was fun with the new riding lawn mower.