After work today (we got off a little early thanks to Labor Day) Christine, Jack and I headed up to Patterson Park.
It looks like it might rain, but we figured if it did, we'd hide in one of the public buildings up there…
When we got there, we put Jack in a swing. Oh boy, did he have fun!
It was pretty windy, as you can tell from some of the photos and that just made it all that much more fun for Jack.
He loved swinging, and he really thought it was fun to watch the leaves get blown across the park… watch the video of him swinging: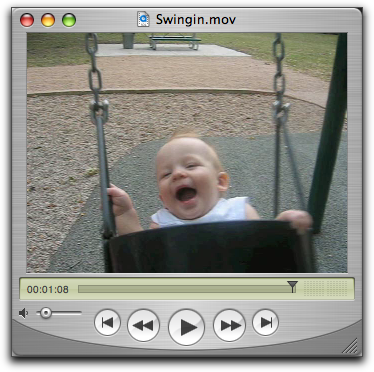 Click Here to Watch the Movie
There are more photos from the trip to the park here.