I took the day off today because Christine was feeling a little under the weather (we've both been suffering through some kind of flu-type affliction). It was fun to spend a day with Jack and my wife… made me wish I could do it more often.
Since I wasn't working all day, I decided to shoot a bunch of video of Jack so I could put a movie up of some of the things he does now that he's six months old.
Here's what I came up with: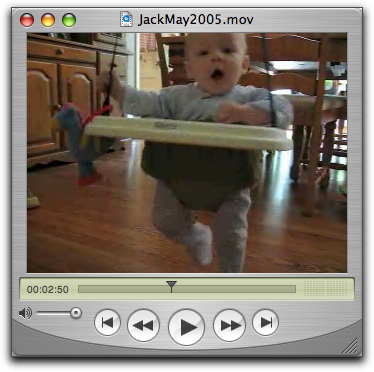 We shot some more footage of him eating later in the day, but the video was already getting too long… maybe I'll put that footage up later… maybe not.