On September 11th, Christine took Jack and Grayson for a ride in the little red wagon while I was in California for work: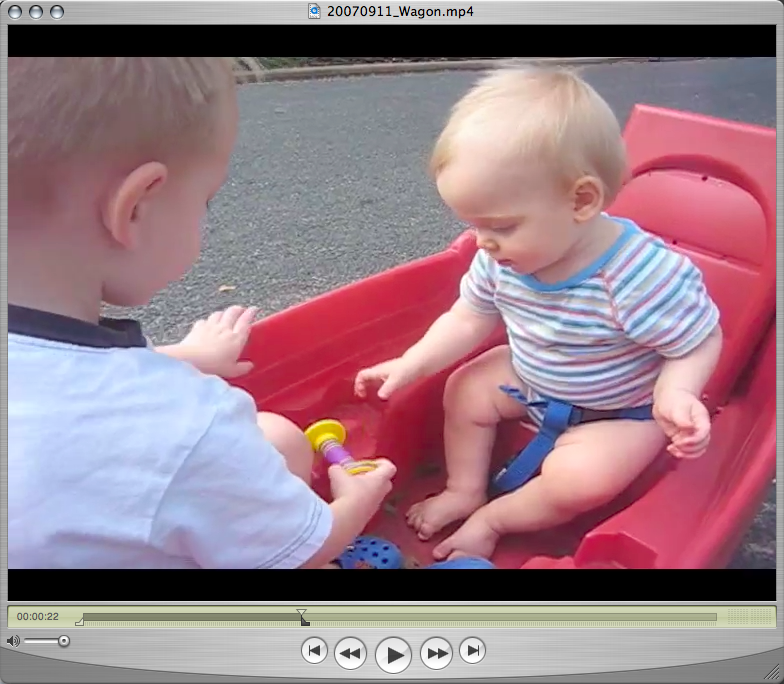 They are so much fun at this age. Jack loves his little brother, and Grayson is learning and copying everything Jack does.
In the video, you'll see that Grayson is playing with his little duck toy, but instead of doing what he normally does with it, he's putting it in the sides of the wagon like he just saw Jack do.
They're growing up to fast.